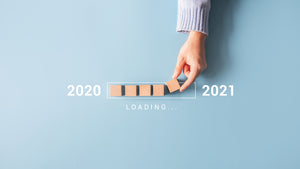 It's 2021! A new year has started, which is an opportunity for us to improve our daily habits. We have round-up successful practices you can try (and continue throughout the year!) to help make your life easier. We are already familiar with most of these habits, but the most crucial part is implementing them daily and making them part of our daily lives.  It takes 21 days to successfully form a new habit or to stop a negative one. Most of us find it easy to start incorporating a new habit within the first few days or weeks, but as...
---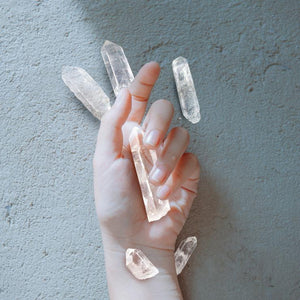 Healing Crystals The widespread popularity of healing crystals has created a buzz on what these things do. Some who are not familiar with them may associate these crystals with meditation, but they are more than that. These crystals are said to ward off negative energy, brighten moods and de-stress. If these are the benefits of these healing crystals, who wouldn't want to get one, right? According to a survey done by the National Center for Complementary and Integrative Health, there has been an increase in American adults turning to alternative and complementary medicines. These include tai chi, acupuncture, yoga, and,...
---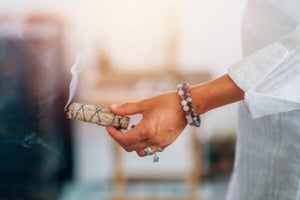 How To Use A Sage Smudge Kit Because of the chaos and clutter in today's modern world, the concept of cleansing ourselves and our spaces from negative energy has become tempting. That is why the ritual of sage burning has increasingly become popular. This ritual process is called smudging and usually uses a sage and smudge kit.  Smudge sticks or kits came from the Native American Culture, using them in ceremonies and rituals to cleanse and bless places and people. The kits are usually made up of dried sage but some use many other combinations of flowers and herbs, including...
---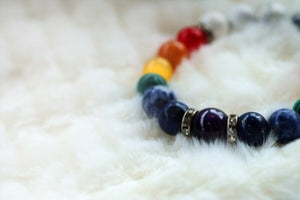 Real Chakra Stone Bracelet When it comes to Chakras, the most common misconception about them is that there are religious symbols. But in reality, they aren't part of any religion, although they have appeared in both Hinduism and Tantric Buddhism. But what are Chakras? As the ancients described them, Chakras are wheels of the natural energy cycle coursing through the body. It starts from the base of the spine going through the top of the head.  Many people said that energy coursing through is the life force that connects the human being's physical, emotional, and spiritual balance. If one of...